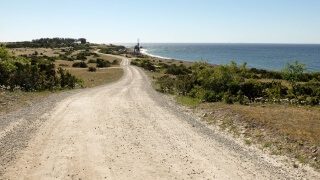 Cycling and camping on Öland is probably the safest holiday treat you can give yourself today. Maybe take the kids along and give them an experience of a lifetime?
On Öland you live close to nature. Here you head straight into the adventure - with tents and equipment in a trailer behind the bike. You rent bikes and carts in Mörbylånga. There are also tents and other camping equipment and you can cook your own food. In front of you is a fourteen-mile long and less than a mile wide island to explore.
explore in your own way. From the bike hire in Mörbylånga, you can roll south alongside Stora Alvaret, see the World Heritage Site, go birdwatching, look for orchids, go swimming. Or you can head north
through terraced villages, towards huge sandy beaches, pebble beds,
giant quarries and rauks.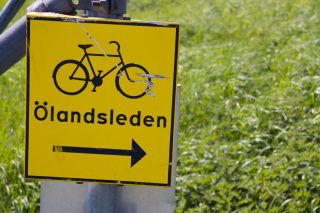 If you want to make it easy for yourself, you can cycle the Ölandsleden. It winds from the southern tip of Öland to the northern tip. After 9 years of work, this cycle path is almost complete. The surface
range from old-fashioned gravel roads to state-of-the-art tarmac.
There is a demonstration tent set up at the bike hire shop in Mörbylånga. You can see and take photos there if you are unsure how to set it up.
In Sweden you can camp for one night almost anywhere in the countryside. It is written into the Allemansrätten. Thanks to the tent, you don't have to look for a hotel room, google, ask, call, pay in advance, and check up.
Cycle alone or with your family. Seek peace and quiet with your loved one or a little fun in the company of good friends. Welcome to Öland!